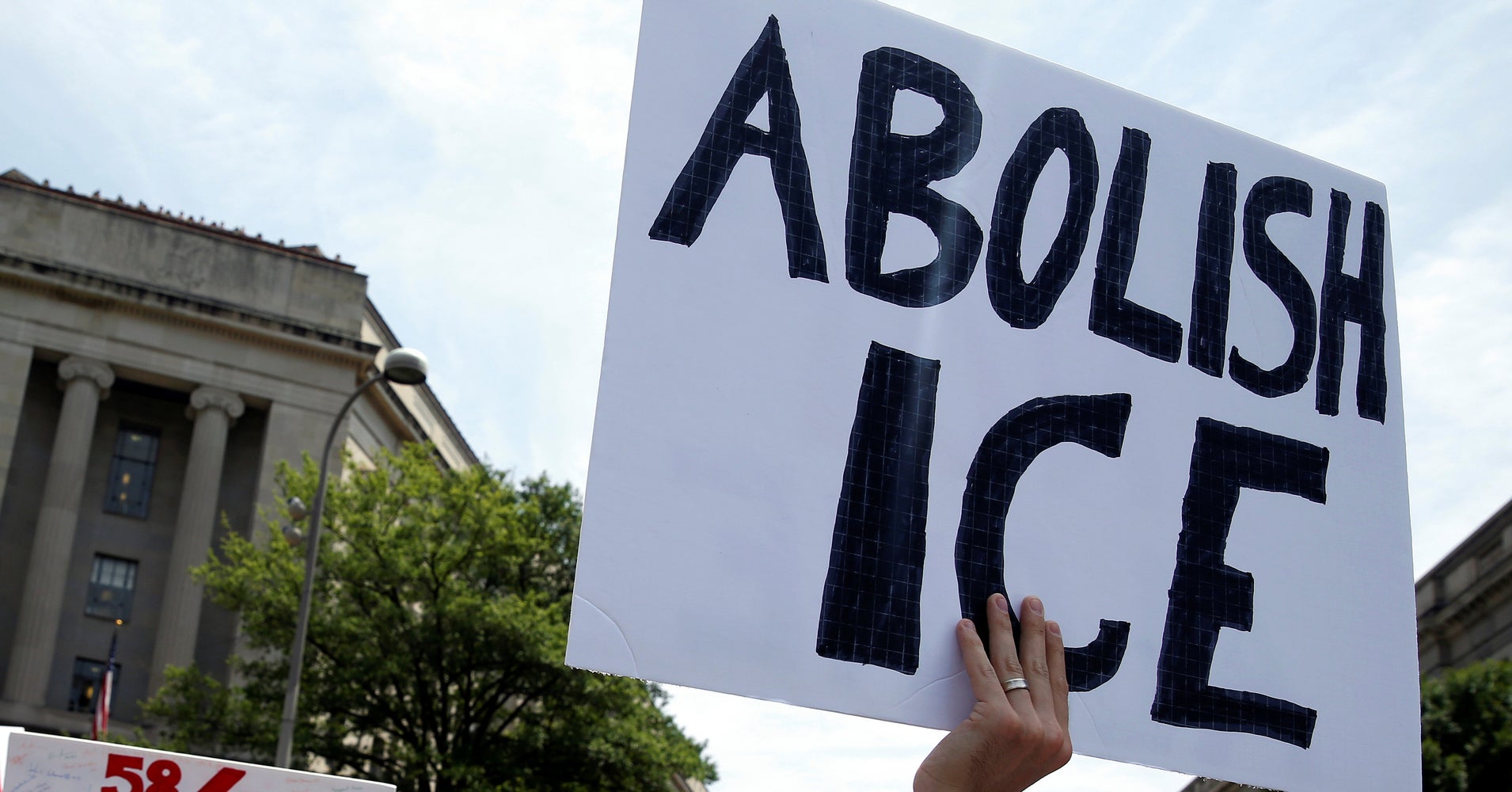 As Donald Trump's administration has ramped up arrests and deportations of immigrants across the country, calls to abolish Immigration and Customs Enforcement ― the federal agency responsible for deportations ― have been gaining momentum among Democrats in recent weeks.
In return, President Donald Trump, the Republican Party and other immigration hard-liners have argued that abolishing ICE would amount to open borders. So let's clear up some of the confusion and answer their questions about what "abolish ICE" really means.
Hard-liners: Unbelievable! Anyone who supports abolishing ICE is calling for open borders and ending enforcement of immigration laws.
Abolishing ICE is not about lawlessness or open borders but about upholding our constitutional principles of defending people's freedom from big government, government overreach and racial discrimination.
How so?
First, let's point out that ICE is a fairly new government agency, coming into existence in 2003, a post-9/11 legislation era. It's not an institution that's embedded in our history, like the U.S. Marine Corps, which saw its beginning in the American Revolution in 1775, when the Continental Congress authorized the first Marine battalions.
We obviously need to administer immigration laws in a rational manner while investigating serious offenses. There already exist, however, other capable law enforcement agencies that investigate terrorism, transnational drug rings, human trafficking and violent gangs.
With the creation of ICE, Congress duplicated an already bloated bureaucracy. We spend more on immigration enforcement than on all other federal law enforcement combined, including the Federal Bureau of Investigation, Drug Enforcement Administration, Secret Service, U.S. Marshals and Bureau of Alcohol, Tobacco, Firearms and Explosives.
We spend more on deporting college students or day laborers than investigating and jailing, as Trump put it, "bad hombres." Simple math will tell you this federal agency is a burden to taxpayers.