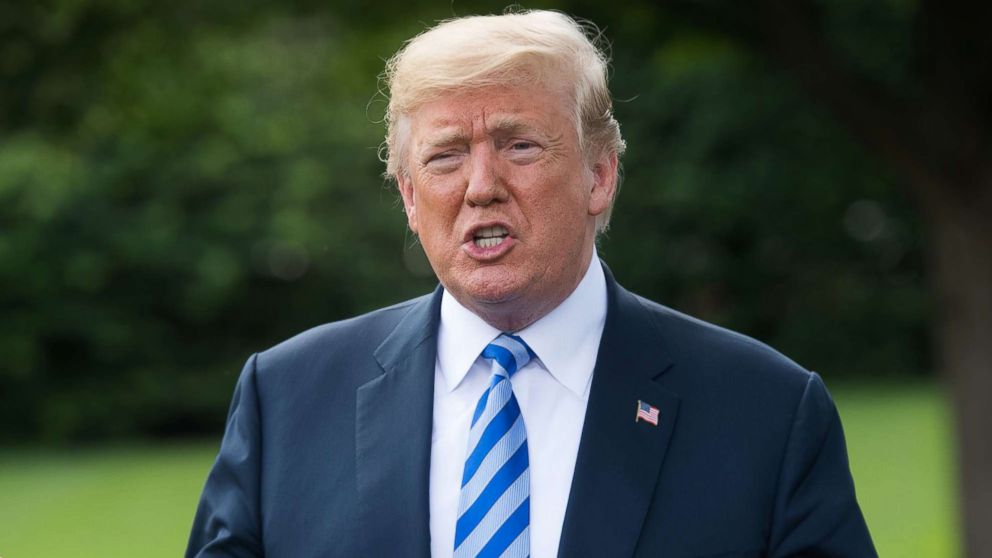 Stephen Colbert took fresh jabs at President Donald Trump on Monday after he said he had "the absolute right to pardon" himself if he was found guilty of an offense.
"The president can commit any crime he wants. He's a one-man purge," Colbert said on "The Late Show." "Which will make a great new campaign slogan: 'Trump 2020 — I could kill you in your sleep.'
"Nothing says innocent like Trump trying to convince Mueller that he can pardon himself," he added.
Trump's tweet came after The New York Times said it obtained a 20-page letter sent to special counsel Robert Mueller, saying the Constitution empowers Trump to terminate inquiries against him "or even exercise his power to pardon."
"As has been stated by numerous legal scholars, I have the absolute right to PARDON myself, but why would I do that when I have done nothing wrong," Trump tweeted Monday. "In the meantime, the never ending Witch Hunt, led by 13 very Angry and Conflicted Democrats (& others) continues into the mid-terms!"
Colbert read the tweet aloud to his audience and compared it to a riddle about collusion.
"Oh, I love riddles. I know this one: It's because if you bring the grain over the river first, the fox will collude with the Russians to get the chicken," Colbert said. "But why are you bringing it up if you're not going to do it? It's like a surgeon saying, 'It's just a routine appendectomy, but I could kill you at any time. But why would I do that? OK, now count backwards from 10.'"